YBurnMeat ?
Because human is Herbivore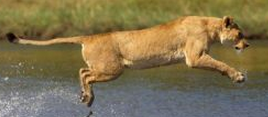 Herbivores are tall with color far-sighted vision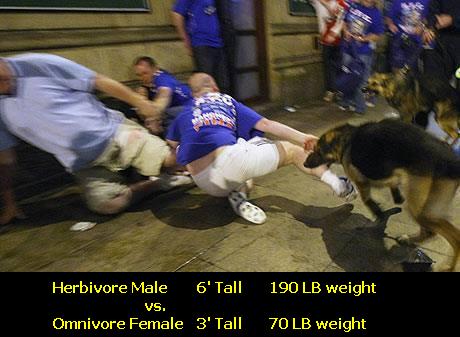 Predators are short and long to hide in the bushes to strike at close range (surprise attack).
Herbivores are tall (have long legs or neck) with far-sighted color vision to spot danger from far and escape.

Example of tall herbivores:
Human, giraffe, moose, gazelle, horse, antelope etc.


Gestation & Number of Babies
| | | |
| --- | --- | --- |
| | Gestation | # of |
| | Months | Babies |
| Cow | 9 | 1 |
| Horse | 11 | 1 |
| Chimp | 8 | 1 |
| Pig | 4 | 5-6 |
| Dog | 2 | 5-8 |
| Lion | 4 | 2-3 |
| Cat | 2 | 3-5 |